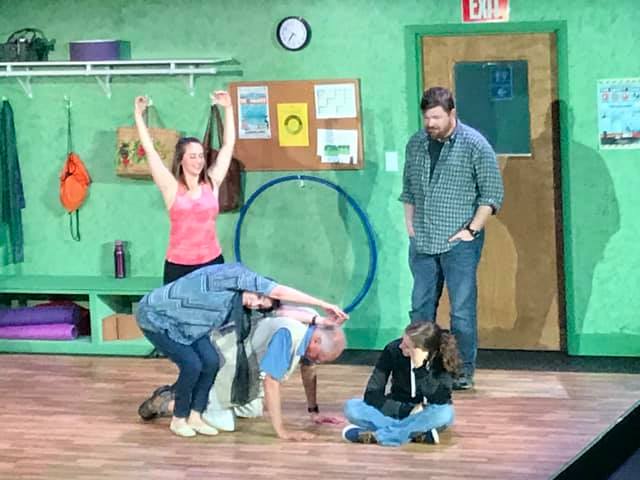 Recently, the opportunity to perform on stage presented itself. Now, with all of the voiceover work, television, and radio work I've done, it wouldn't seem to be a stretch – except that this was my first play in nearly two decades! Cheat out! Look up! I'm losing your eyes! I need you louder! This has been a journey as I examine the intricacies of the human voice (the realization that this is the first time for me on a stage without amplification in…I can't remember when) with projecting for an audience versus the subtlety of being inches from the microphone. In many ways, isn't this a metaphor for our own vulnerabilities? We must shout and move deliberately when "performing" in front of others. Yet, there we are, alone in our dark little studios under great restraint and control.
The role of Schultz in Annie Baker's Circle Mirror Transformation couldn't have come at a better time for me – or a worse time. Time with be the judge. Still, dealing with my own personal issues…issues we all face…I can see myself clearly in Schultz. And Marty. And James. And Theresa. And yes, even Lauren. Five lives collide in a community center adult acting class in Vermont. Love, Loss, Nothing quite as it seems, and Hula Hooping. It all seems so random, but interwoven into a funny, heartfelt, captivating piece, examining emotions under a circle mirror microscope.

My version of the friendly carpenter who is still finding his footing after a divorce and decides to take an acting class as a change of pace and to expand his social circle is, in a lot of ways, Josh Brandon. A social bull-in-a-china shop with the charm, wit, and hopefulness about him, Schultz makes a hard right into devastation and then bounces back for emotional redemption. No spoilers! I'm not sure what happy endings are anymore after this experience. Maybe, to Lauren's final pondering…maybe it's just about the now…because who knows what other lives we will lead when this is over.
I would like to thank ARTSKnoxville for coming out to experience the show and for writing such a delightful review of our show! I am beyond blessed to have been part of such a talented cast and crew. My return to the stage has been wonderfully cathartic and I look forward to more keeping my face up, showing my eyes, being louder, and cheating out!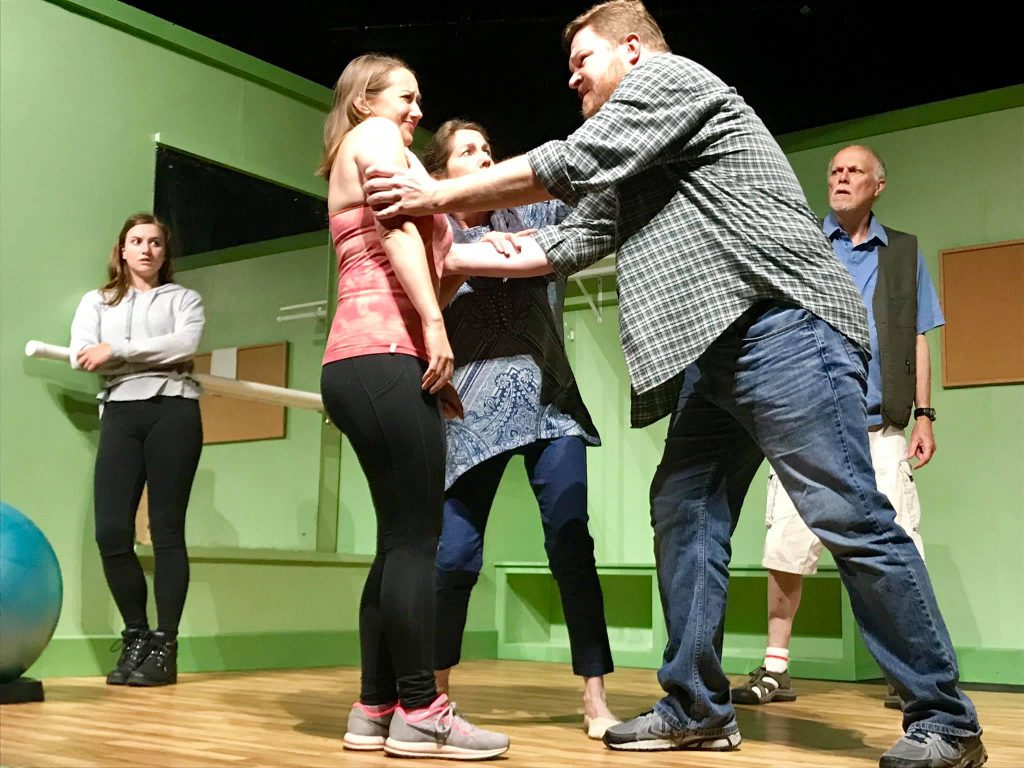 In the meantime, I will be writing more about how this experience has helped me process some things using a little bit of theatre therapy. I look forward to sharing my experience!