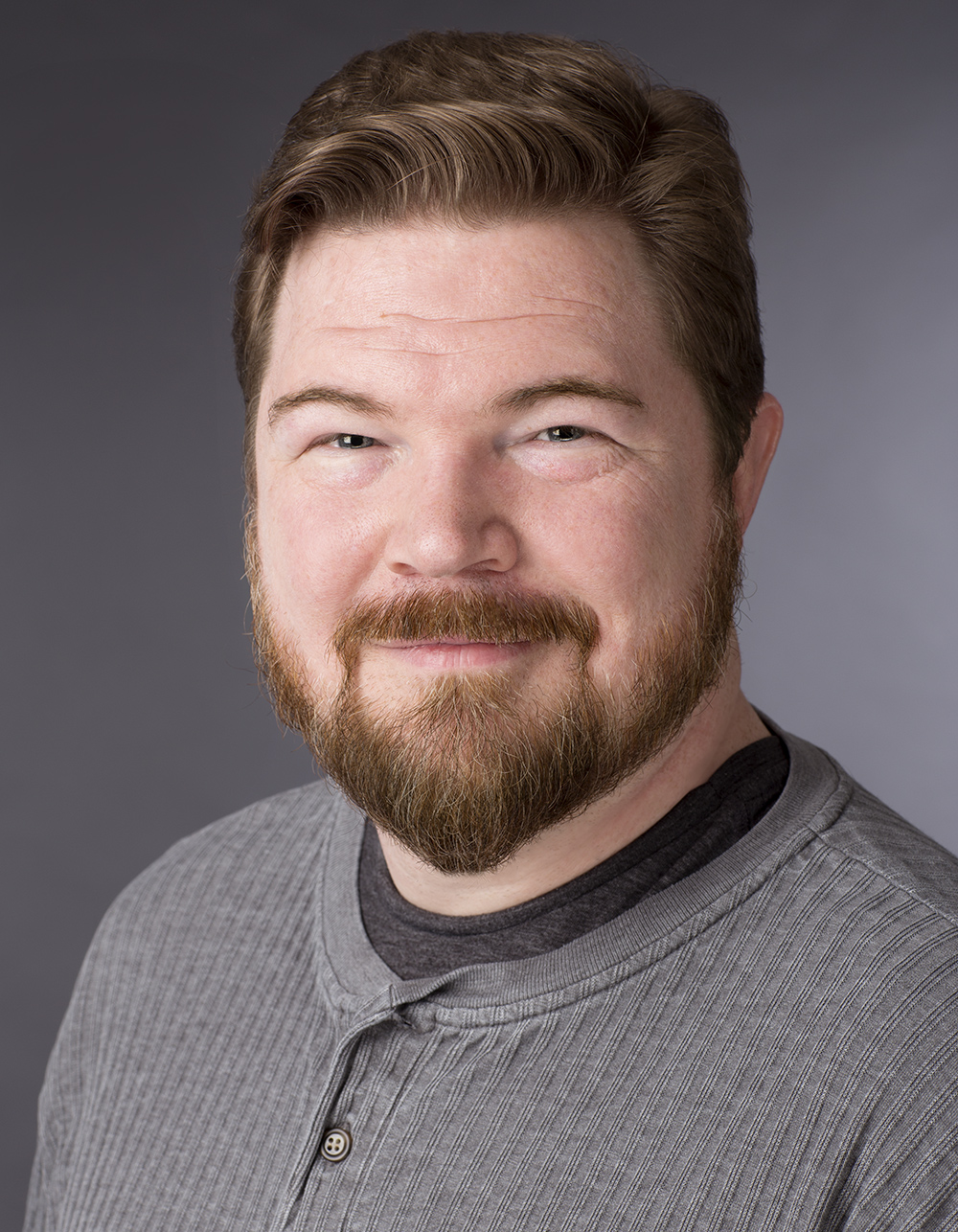 With over twenty years as a voice actor, a screen actor, radio personality, stage performer, copywriter, talent coach, and public speaker, I offer a level of experience and expertise perfectly crafted for your needs.  I also spent several years in the automotive retail industry in Business Development and Digital Marketing.  Services I offer range from writing, consultation, voiceover, video, and coaching/training.  I offer customized packages and reasonable rates.  I am also a licensed Speech Communication and Public Speaking instructor.  I offer coaching and seminars for businesses and individuals.
My Father used to say to me...

"Whatcha gonna do, boy? Gonna get a job runnin' that mouth of yours?"
As it turns out, I've made a pretty good living doing just that! I grew up watching cartoons and playing with action figures. Seeing the characters come to life on television through voice acting, I would mimic the voices when I would play with my toys. Soon, it was apparent that I had a great deal of vocal range and ability, even at a young age. In my late teens, my mother encouraged me to take a swing at stand-up comedy. That transitioned to stage acting, where, in college, I was nominated for the Irene Ryan Scholarship Award for aspiring thespians. I became the Sports Editor for my college student newspaper and was named PA Announcer for the college men's and women's basketball teams. My broadcast beginnings came as a television news anchor and TV host. I began voicing intros to other programs and commercials, as well. After I left TV, I found success in radio and spent the next 17 years as a voiceover artist, radio personality, programmer, creative director, and talent coach. I retired from radio in 2012 and shortly after began voice acting full time.
I also use my previous experience to help businesses grow their brands in various other ways, such as advertising solutions, media consulting, copywriting, public speaking and communications training, and more.
I also coach other voice artists, broadcast talent, and aspiring actors.
You can hear my voice all across the world and currently, I am the voice of 730 The Game, ESPN Charlotte.
Jennifer Tollett
3B Media
"We are very pleased to have Josh doing voiceovers for us. He is super efficient and turnaround is very quick."
Geoff
Haymeadow Apartments
"I needed a voiceover with a lighting-fast turnaround. Josh provided a sample (a link, which is what sold me!), was very helpful in what I was asking for and took my direction like a champ! Need a GOOD, quality voiceover fast? Ask Josh!"
Microsoft
Internal Sales Training
"Fantastic! Thank you so much! We appreciate your work!"
Rob Montasser
MenSmell.com
"Awesome to work with. Nailed the voice, and delivered within hours. Awesome Job!"
My voice could be described as conversational, smooth, rich, authentic, warm, inviting, inspirational, friendly, sincere, intelligent, sophisticated, and motivating – simply put, my voice is relatable with your audience. With a wide range of character voices and accents, there are no limits to whom I can be. Whether you're looking for an average guy-next-door, intellectual or a rough-and-tumble macho type, my voice offers versatility to suit almost any role. I also have the ability to do reads at various tempos, rates and speeds. For the fast-talk disclaimers, I'm your voice!
I can play teenagers to seniors and everything in between, but I naturally fall into the 20's-60's range. Russian, English, North American, Authentic Italian, Scottish, French and Australian accents as well as character voices both unique and well-known are In my arsenal. I am also a gifted impersonator.
Whether hard-sell or soft-sell, high-energy or calm, cool and collected, a warmth and sincerity flows through the speakers, as if you're being spoken to by your best friend. I know how to perfectly convey a message and weave your written-word into audio gold! Radio Imaging, Corporate training videos, radio or television commercials, podcasts, internet videos, telephonic services, or any form of voice-over you need, I offer flexibility and fast turnaround.
Audiobook narrations or performances, I have the capability to bring the words to life. As a voice actor, my talents are perfectly suited for animated projects and video games.
As an actor, I have appeared in numerous television shows.  I am represented by Talent Trek Agency based out of Knoxville, TN.
I am a licensed Speech Communication and Public Speaking instructor.  I offer lectures and seminars for businesses and coaching for individuals as well as speech writing services and consultation for everything from wedding toasts and eulogies to professional presentations and award acceptances.
Utilizing my skills and years of experience in digital marketing for the automotive industry, I offer SEO writing for dealership websites as well as a follow-up program for internet, inbound telephone, and digital marketing leads that is guaranteed to increase response rates and appointment show ratios.
My mission is to do what I love while helping others grow their brands, build their business, and increase their bottom line. I love helping others accomplish their goals and achieve their dreams, in whatever way I can.